Get ready for the Elmont community to unite together as one!

This Sunday September 13th, all roads lead to 2161 Dutch Broadway in Elmont for the First Annual Elmont Family Fun Day, featuring children's games, great food and live musical performances by hometown artists.
We need help raising money to help provide refreshments for our guests, such as hot dogs and bottles of water, and also supplies for the core group of organizers.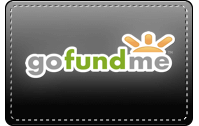 Each dollar that you donate will go towards a bag of ice, or children's prizes or a pack of balloons for decorations, all in support of this first-ever community event!
Elmont has waited a long time for an event like this. With your generous donations and support, we can help ensure it's success and build upon something special for years to come!
Hope to see you there,
Elmont Family Fun Day Organizers
thenewelmont@gmail.com
elmontfamilyfunday@gmail.com
WeAreElmont.com
Are you coming? RSVP here! https://www.facebook.com/events/761168263993212/
#WeAreElmont
#HigherHeights